Borussia Dortmund striker Erling Haaland is currently the most talked-about football player on the entire planet and is already attracting a lot of interest among top European clubs ahead of the summer window opening in just a few months from now. The two most likely destinations for the prolific striker are the two Manchester clubs; City and United and while United are the quieter side in the chase, City look like they will go all out to land the Norwegian attacker.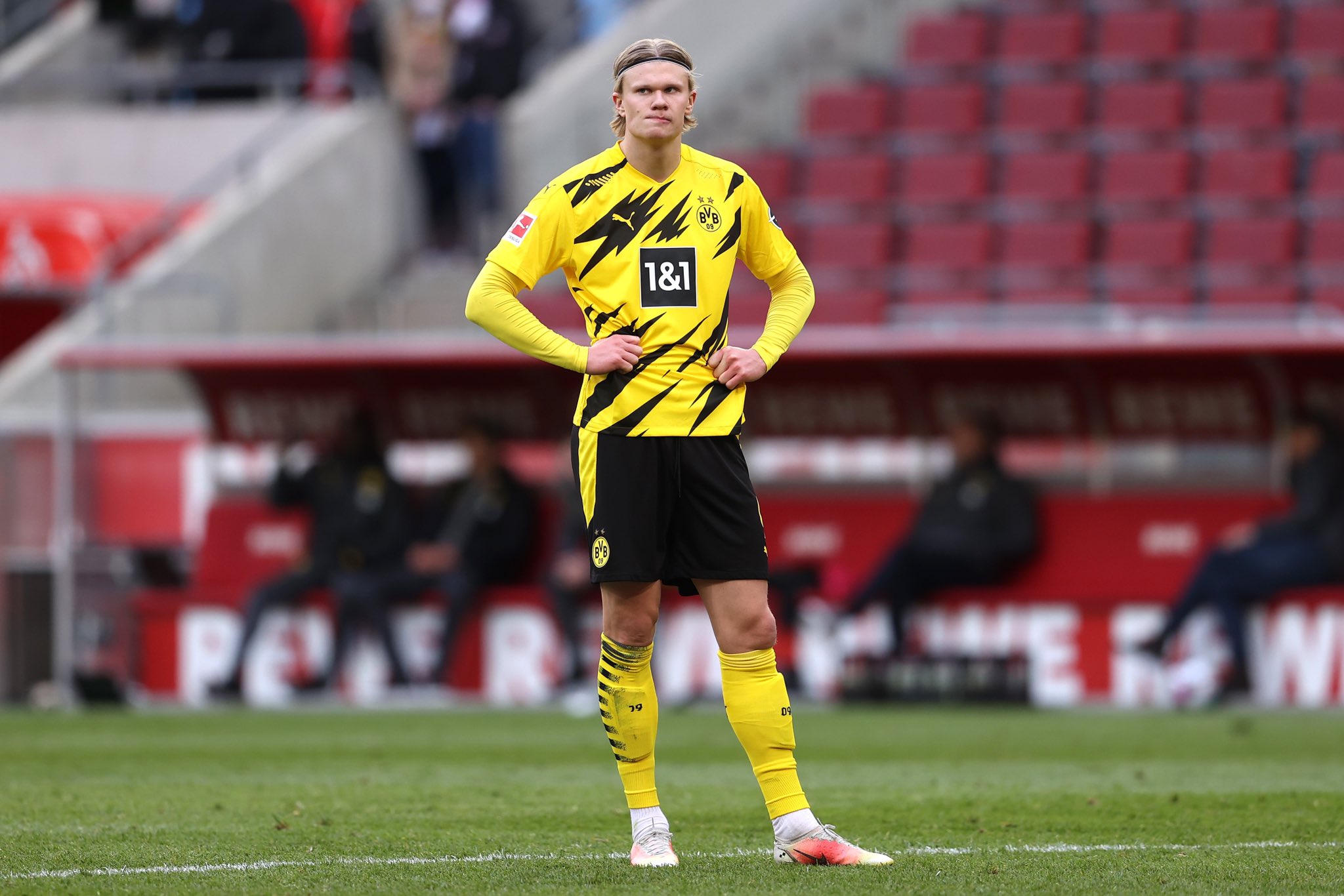 Haaland continued his fine and prolific goalscoring form this season after scoring a Brace against Spanish rivals Sevilla to confirm their passage to the last-8 of the competition. His two goals also saw him set a record as he became the quickest player to score 20 UEFA Champions League goals; reaching the feat in just 14 games.
The former Salzburg striker is still only 20 but is currently a hot prospect in world football following his strings of fantastic performances for Dortmund since he joined them. His possible move away from Dortmund has been analyzed by transfer expert Jonathan Cundy who said that the German club could want to cash in on their star striker this summer if the right offer comes in.
Haaland will have a release clause from 2022, and the amount that would then be set as the price to buy him is £68 million. Once the release clause becomes active, as long as any club activates it, he would be expected to be departing Germany.
According to Cundy, even if Dortmund end up asking for £100 million or £120 million, it would be a good buy for any club that can afford him because he is a player that can promise up to as many as 50 goals in a single season. Cundy then asked Guardiola to forfeit the chance to sign Messi and go for Haaland instead.